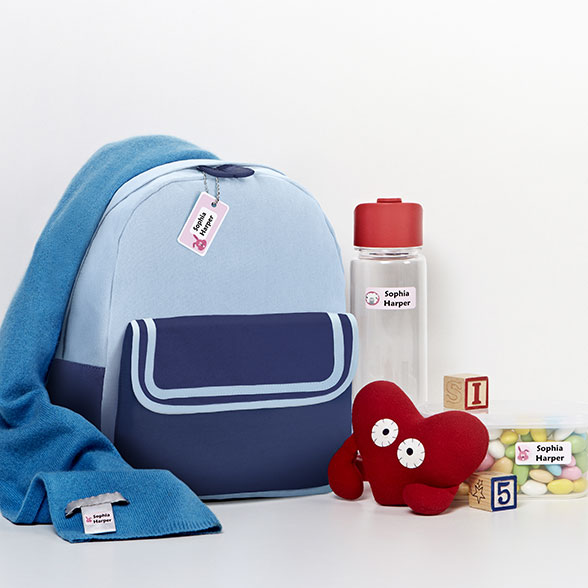 This package contains the essentials to start labeling your child's belongings. It's also a popular gift for birthdays and holidays.
Use the Original Labels on cups and toys, Stick-eez™ Clothing Labels on shirts and pants with care tags, and Mini Bag Tags on backpacks and jacket zippers.
All products in this package must have the same personalized text. You may choose different designs for each product.
Think this package is not quite right? Customize it or Create Your Own.
Share your thoughts on our products. Click here to write a review..
---
Anne-Marie Giasson
(
2017-07-08
)
Nicole Solman-Venn
(
2017-07-07
)
Rebecca Henn
(
2017-06-23
)
Melissa Robertson
(
2017-06-23
)
Stacey Coady
(
2017-06-21
)
Véronique Le Jour
(
2017-06-15
)
Candace McCain
(
2017-01-03
)
nicole davis
(
2016-12-08
)
Shayna Wilborn
(
2016-11-30
)