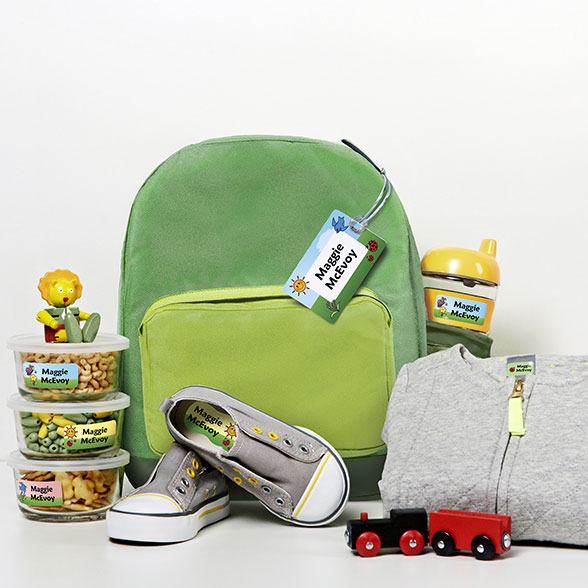 This package was designed for labeling your little one's stuff whether they're off to preschool or play groups.
Use the Original Labels on sippy cups and bottles, Shoe Labels on shoes and boots, Stick-eez™ Clothing Labels on spare clothing, blankies and stuffed animals, and the Large Bag Tag on their backpack or your diaper bag.
All products in this package must have the same personalized text. You may choose different designs for each product.
Think this package is not quite right? Customize it or Create Your Own.
Share your thoughts on our products. Click here to write a review..
---
Jennifer Colbert Fraser
(
2017-07-18
)
Karin Clarkson
(
2017-07-09
)
Kathleen Reynolds
(
2017-07-05
)
Belinda Lynch
(
2017-06-14
)
Marie-Claude Vachon
(
2017-05-25
)
Kelly A. Wyatt
(
2017-05-11
)
Kelly A. Wyatt
(
2017-05-11
)
Kirstan Osborne
(
2017-04-02
)