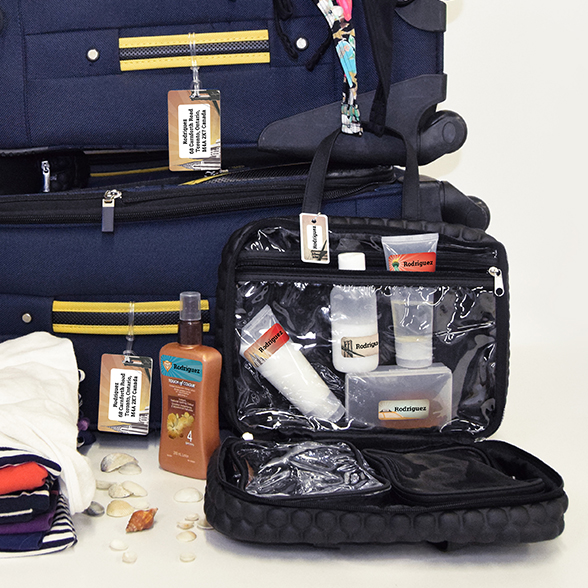 Whether you're hopping on the train to see your family for the holidays or boarding a plane headed to a sunny destination, this package of labels and tags was designed for you.
We included 2 Large Bag Tags; one for your check-in baggage and one for your carry-on bag or backpack. The Mini Bag Tags can attach to your purse, diaper bag, messenger bag, beach bag, makeup case, cooler bag, toiletry case or anything else that has a zipper. Original Labels fit nicely on your electronics and other personal items. Stick-eez™ Clothing Labels stick onto the clothing tags of your outerwear, swimwear and any other clothing.
All products in this package must have the same personalized text. You may choose different designs for each product.
Think this package is not quite right? Customize it or Create Your Own.
Share your thoughts on our products. Click here to write a review..
---